Hosted by
Book Date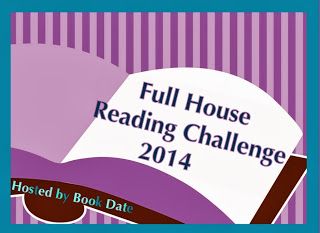 Challenge will run from Jan 1st to December 31st 2014
Complete the card below. You can do it in any order you wish. You are allowed "
one
free exchange
", if there is something on the square you really dislike you may change it to something of your choice. Once you have played this free card that is it. Mention the exchange in the final summary post."
You love the cover: The Boy with the Cuckoo-Clock Heart by Mathias Malzieu
Set in a different country from you Garden Spells by Sarah Addison Allen set in North Caroline, USA I live in Italy.
Author new to you :
The Pioneer Woman by Ree Drummond
Theme/Issue you think is important Beloved by Toni Morrison
Book from a series Undead and Unwed by MaryJanice Davidson
Suspence or Crime The Quickie by James Patterson
Pubblished in 2014
The Gunslinger's Companion by Michael De Stefano
Contemporary Strollers & Stilettos by Nana Malone
Book with animal in it Mistletoe Magic
by Melissa McClone
Historical Fiction My Noble Knight by Laurel O'Donnell
Free o Bought very cheaply Beauty and the Mustache by Penny Reid